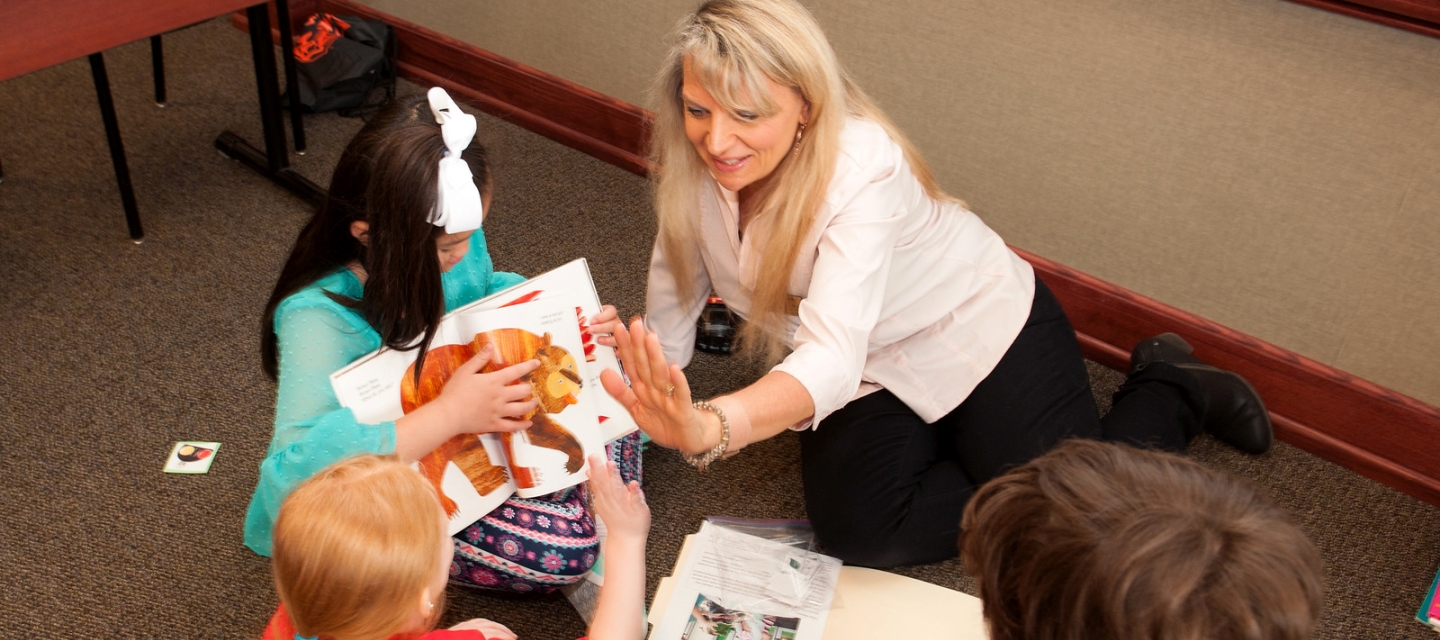 The term special education is frequently associated with students with physical and neurological impairments, intellectual and developmental disabilities, and learning and behavioral problems.
At Buffalo State, our exceptional education programs focus on students with certain disabilities and those with exceptional gifts and talents.
Our exceptional education curriculum prepares teachers to educate all students with special instructional needs.
Program Overview
Undergraduate Program
Exceptional education undergraduate majors study within a cross-categorical program that focuses on the education of students who have a variety of regular and special instructional needs.
Included are students in disability groups traditionally associated with intellectual and developmental disabilities, physical/neurological disabilities, and learning and behavioral problems.
Special Education and Childhood Education, B.S.Ed. 
Concentrations
All undergraduate special education and childhood education majors must complete a 30-hour concentration in an academic area.
Undergraduate-to-Graduate Pathways
Microcredentials
American Sign Language (ASL)
Microcredentials are specialized areas of study that they can be completed in much shorter time spans than a traditional degree or certificate.
The Exceptional Education and Speech-Language Pathology departments have partnered to offer an American Sign Language (ASL) microcredential for Buffalo State undergraduate students. 
Choose Your Focus
Why Choose Exceptional Education?
You are passionate about education and working with students of all abilities. You are seeking a profession that provides great responsibilities, but even greater rewards and job satisfaction.
Career Focus 
There is a critical shortage of teachers with special-education certification.
In addition, all schools desire applicants with special education certification, even for non-special education positions.
Why Choose Our Bilingual Program?
You are a certified NYS teacher who wishes to teach English Language Learners (ELLs) in a bilingual setting. You have proficiency in multiple languages and a passion for teaching multilingual students with and without disabilities.
Career Focus
Job opportunities are available for a full range of services to individuals with disabilities including teaching positions and education supervisory roles.
Areas like bilingual special education (all ages and grades) are currently facing critical teacher shortages. Teachers are needed now!
Why Choose TESOL?
You have a strong desire to work with culturally and linguistically diverse students; are compassionate and understanding of students' needs; and want the skills and knowledge required to teach English to speakers of other languages (TESOL).
Career Focus  
Due to the shortage of TESOL teachers and the increase of TESOL students, graduates are obtaining jobs in the English as a Second Language (ESL) field very quickly, almost immediately. 
Why Choose Buffalo State?
The Exceptional Education Department has produced thousands of highly-qualified and effective special education teachers for school districts, agencies, and other education-related companies around the globe.
Buffalo State is an urban-engaged institute with connections to field placements and student teaching opportunities in suburban, city, and rural schools (including public, private, and charter schools, as well as BOCES settings).
We are the only SUNY graduate program in the greater Buffalo area offering Students with Disabilities (SWD) programs. 
We are a CAEP (formerly NCATE) accredited program, which means our courses have been rigorously scrutinized and acknowledged by our accreditors. 
Benefits
Our long-standing, international reputation for superior education programs, initiatives, and faculty
Our low-cost tuition
Our urban location
Our college-supervised field placements and student teaching
Our CAEP accreditation
Assessment
What Is Assessment?
Programmatic assessment of student learning demonstrates that students have appropriate knowledge, skills, and competencies in their chosen discipline.
Assessment begins with a plan that clearly states program learning outcomes along with how and when these outcomes will be assessed on a continuous cycle. 
Curriculum Maps
A curriculum map aligns program learning outcomes with required courses that introduce, reinforce, and show mastery of the outcomes as a student progresses towards graduation.
Taken together, this information provides a basis for assessment of student achievement and continuous improvement.