Making a Difference Is Our Legacy
Founded in 1871, Buffalo State has a distinguished history of preparing teachers for a wide range of classroom settings and grade levels. 
Since 1944, our department has trained educators to assist students with special instructional needs. One of the first and largest special education programs in the country, Buffalo State is nationally known for producing skilled, experienced teachers.
Our graduates are preschool, elementary, middle, and high school teachers; special- and higher-education instructors and administrators; and classroom facilitators. 
Dual Certification Leads to Competitive Advantage
Our graduates earn New York State initial certification in two specialties: childhood special education and childhood education. With dual certification, your resume will instantly stand out and set you apart.
6.6M
Students receiving special education services nationally
13%
Special education students in public schools
62%
Time special education students spend in general classrooms
70%
Rising graduation rate among special education students
"Everybody knows—If you want to be a good teacher, you go to Buff State."
Ikhia Moore
|
Class of 2015
After Graduation
High Demand: Areas like special education, bilingual special education, and TESOL are all currently facing critical teacher shortages. Special education teachers are in high demand, and jobs nationwide are expected to increase by six percent through 2024, according to the Bureau of Labor Statistics.
 
Placement: Our special education graduates typically teach in inclusive classrooms, resource rooms, special schools, or even residential facilities. Our students also serve individuals with disabilities in different capacities such as behavior specialists, job coaches, or direct support specialists. 
 
Success: Within the first year after graduation, 89% of Buffalo State teacher education alums are working within their chosen field.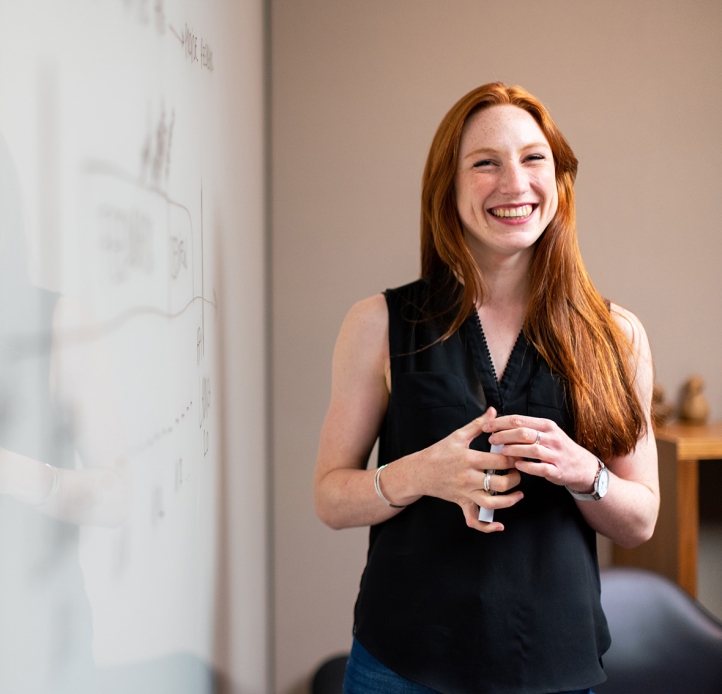 American Sign Language Microcredential
A valuable transcript addition that is open to all Buffalo State undergraduates!