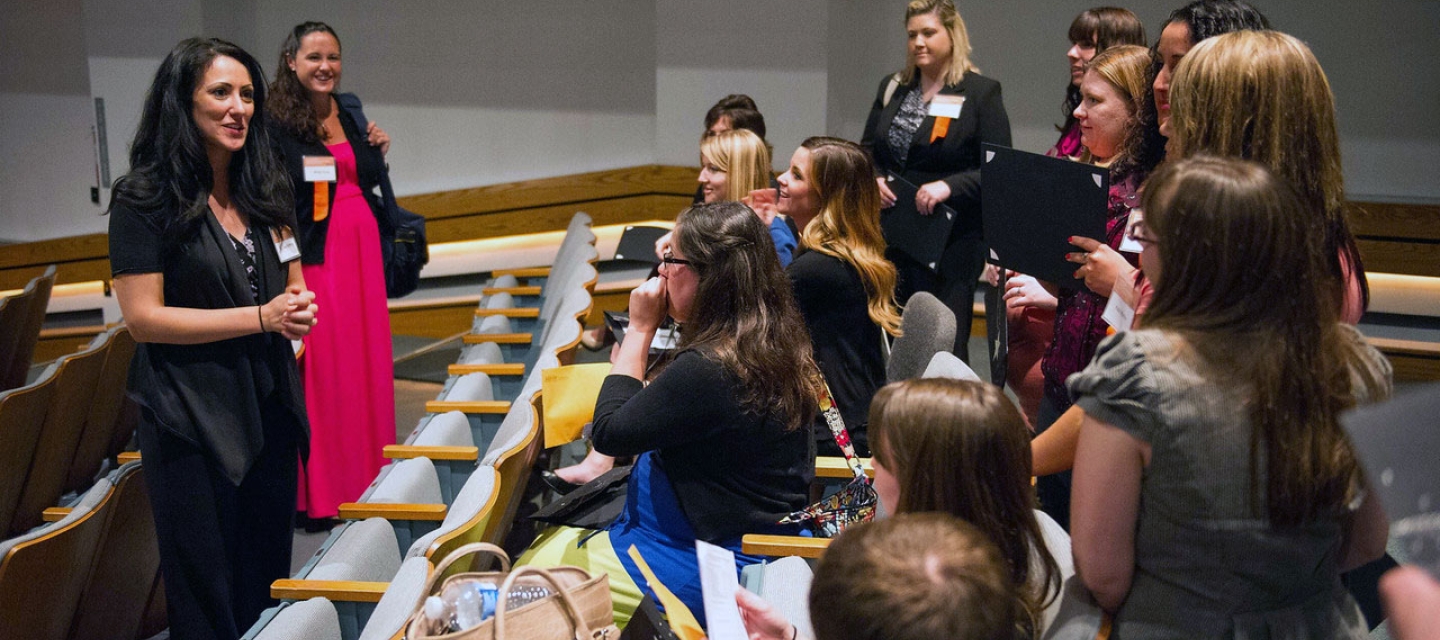 The Horace Mann Graduate Research Symposium provides an opportunity for graduate-level teacher candidates in the Exceptional Education Department to showcase their research projects and share effective practices with colleagues and community educators. 
It is held at the end of every fall and spring semester.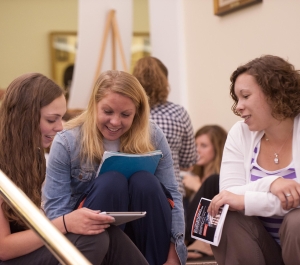 About the Symposium
Central to this event is the notion of using data to determine efficacy of instruction and to use data to align instruction to the unique needs of students with special needs.
By sharing and discussing the results of their research projects with others, graduate students learn from each other and broaden their perspectives about research. In addition, students cultivate healthier, more positive attitudes toward research.
The symposium creates an opportunity for teacher candidates in special education to contribute to their field by presenting research studies that focus on academic and behavioral outcomes for a wide range of students with disabilities from the preschool to the high school level.
The symposium is free to all; including personnel from neighboring school communities. All faculty, students, and staff in the School of Education are welcome and encouraged to attend.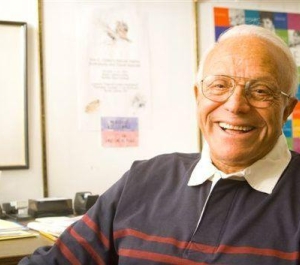 About Horace "Hank" Mann
The name of the Exceptional Education's annual symposium was officially changed in May 2012 to honor Dr. Horace "Hank" Mann (1922-2010), whose legacy as a leader in exceptional education began at Buffalo State in 1953.
Dr. Mann's leadership helped the undergraduate and graduate exceptional education programs to become among the largest in the United States. He was a steadfast advocate for the rights and respect of people with disabilities.
The quad formed by Rockwell Hall, Ketchum Hall, the Savage Theater and Communication Building, and Bacon Hall is named the Horace Mann Quad in his honor.
Past Featured Speakers
Winter 2020 - Michael J. Kennedy Associate Professor, Special Education, Department of Curriculum, Instruction & Special Education at University of Virginia
Spring 2019 - Janet Twyman, Associate Professor of Pediatrics at the University of Massachusetts Medical School, and Director of Innovation and Technology for the Center on Innovations in Learning
Winter 2018 - Warren Gleckel, Associate Professor Emeritus, SUNY Buffalo State
Spring 2018 - William Heward, Professor Emeritus, Ohio State University
Winter 2017 - Timothy Zgliczynski, Special Education Teacher, Lancaster Central School District & Adjunct Professor, SUNY Buffalo State
Spring 2017 - Randy Sprick, Director, Teaching Strategies, Inc & Lead Consultant, Safe and Civil Schools
Winter 2016 - Jevon Hunter, Woods-Beals Endowed Chair of Urban Education, SUNY Buffalo State
Spring 2016 - Russell Gersten, Executive Director, Instructional Research Group
Winter 2015 - Larry Maheady, Horace Mann Endowed Chair, SUNY Buffalo State
Spring 2014 - Angela Minnici, director of the American Institutes for Research, Center on Great Teachers and Leaders
Winter 2013 – Stephen Anderson, Chief Executive Officer of Summit Educational Resources, former adjunct professor at Buffalo State
 
Spring 2013 – Judy Elliott, former Chief Academic Officer of the Los Angeles Unified School District, Distinguished Educator to Buffalo City School District
 
Winter 2012 – Howard Muscott, alumnus of Buffalo State, director of the New Hampshire Center for Effective Behavioral Interventions and Support
 
Spring 2012 – Michael Rosenberg, Professor, Department of Special Education, and Associate Dean for Research, School of Education, Johns Hopkins University
 
Winter 2011 – Larry Maheady, Professor, College of Education, SUNY Fredonia
 
Spring 2011 – Donna Scanlon, Professor, Reading Department, SUNY Albany