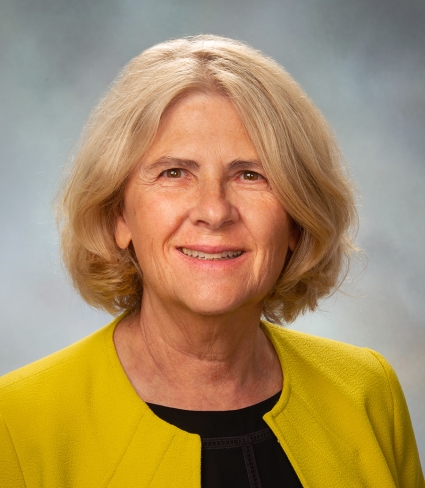 About Sharon Raimondi, Professor
Sharon L. Raimondi, Ph.D., who joined the faculty in 1992, received her doctorate from American University. She presently directs the Joint Doctoral Program in Special Education operated by both UB and Buffalo State.
In addition to teaching courses in the doctoral program at UB, she directs a U.S. Department of Education grant designed to increase the number of leaders in the field of special education. Raimondi works with the Buffalo Public Schools on several initiatives all designed to improve the outcomes of students with disabilities or those at risk of failure. She is also interested in helping teachers develop universally designed instruction and implement effective instruction.
---
EDUCATION
PhD Special Education, American University
M.S Learning and Behavior Disorders, SUNY Buffalo College
B.S Elementary Education and Mental Retardation, SUNY Buffalo College
AWARDS & HONORS
LAI (University at Buffalo) Distinguished Faculty Award, 2013
LAI (University at Buffalo) Distinguished Faculty Award, 2002
NYS Council for Exceptional Children's Leadership Award, 2002
Volunteer of the Year, East Aurora Recreation Department, 2000
President's Excellence in Teaching Award, Buffalo State College, 1999
COURSES OFFERED (AT UB)
LAI 534 Teaching the Exceptional Learner, Master's class
LAI 689 Single Subject, Doctoral Seminar
LAI 638 Issues in Special Education, Doctoral Seminar
LAI 687 Theories of Learning and Behavior, Doctoral Seminar
LAI 687 Grant Writing, Doctoral Seminar
LAI 630 Appraisal, Doctoral Seminar
LAI 631 Curriculum and Instruction, Doctoral Seminar
LAI 695 University Teaching, Doctoral Seminar
TEACHING & RESEARCH INTERESTS & EXPERTISE
Special Education; Technology
CURRENT COLLABORATIVE SERVICE & INVOLVEMENT
Tresurer (2013-present), CEC
Reviewer (2013-2014), Educational Research and Review
Reviewer (2012), Children and Youth Services
Reviewer (2008-present), Leadership and Policy in Schools
Reviewer (2007-present), Children and Youth Services
SELECTED PUBLICATIONS
Kaczorowski,T.,& Raimondi,S.(2014). eWorkbooks for mathematics: Mapping the independent learning experiences of elementary students with learning disabilities. Journal of Learning Analytics.
Chen, S., Huang, S., Zhu, L., Zhu, Y., Hu, W., Tam, B. K. Y., & Raimondi, S. (2012). Effects of paramilitary management and single-gender education on the learning and social growth of university students in marine engineering and navigation programs. Journal of Jimei University (Education), 13(4), 74-78.
Kindzierski, C. O'Dell, R., Marable, M., & Raimondi, S. (2012). You tell us: how well are we preparing teachers for a career in classrooms serving children with emotional disabilities? Emotional and Behavioural Difficulties, 1-17. DOI:10.1080/13632752.2012.72632
Rafferty, L. A., & Raimondi, S. (2009). Self-monitoring of attention versus self-monitoring of performance: Examining the differential effects among students with emotional  disturbance engaged in independent math practice, Journal of Behavioral Education, 18(4), 279-299.
Rafferty, L. M. & Raimondi, S. L. (2009). Understanding and preventing runaway behavior: Indicators and strategies for teachers. Beyond Behavior, 18(3), 19-25.
Cercone, D., Miller, K., & Raimondi, S. (2008). Building capacity for instructional improvement: Key factors, Exceptional Individuals, 32/33(4/1), 18-21.
Marable, M. A. & Raimondi, S. L. (2007). Teachers' perceptions of what was most (and least) helpful during the first year. Mentoring and Tutoring: Partnership in Learning. 15(1), 25-37
Dobey, D. C., Beichner, R. J. & Raimondi, S. L. (1999). Essential of Classroom Teaching: Elementary Science, Instructor's Manual. Boston: Allyn and Bacon.
Dobey, D. C., Beichner, R. J. & Raimondi, S. L. (1999). Essential of Classroom Teaching: Elementary Science, 2nd edition. Boston: Allyn and Bacon.
Raimondi, S. L. (1982). Effective communication. In R. C. Talley (Ed.) Administrator's handbook on integrating America's mildly handicapped students. Reston, VA: The Council for Exceptional Children