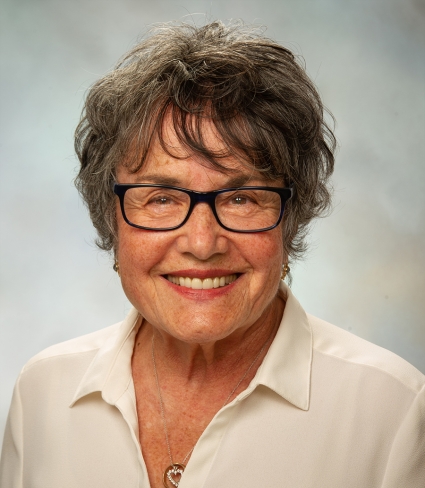 About Lynn Sommerstein, lecturer
Lynne Sommerstein, M.Ed., is an educator at Buffalo State in the Exceptional Education Department, and consultant to school districts on inclusion, curriculum modification, friendship facilitation and transition for students with developmental disabilities. She is a trained lay advocate and leader in the field of supported inclusion in schools and communities.
She is a co-founder of Hand in Hand, an inclusion advocacy organization for faith communities, and the co-founder and director of the College Based Transition Program at Buffalo State, a non-credit program for students with significant disabilities ages 18-23. Sommerstein is also the founder and adviser of the Buffalo State chapter of Best Buddies.
 
---
EDUCATION         
M.Ed. Urban Education; Minor: Reading. State University of New York at Buffalo, Buffalo, NY
B.A. English Education. State University of New York at Buffalo, Buffalo, NY
AWARDS & HONORS
Dr. Muriel A. Howard Presidential Award for the Promotion of Equity and Campus Diversity, 2013
New York State Council for Exceptional Children Service Award, 2012
Students' Recognition Award for Promotion of Equity and Diversity, Buffalo State College, 2005
National Conference on Community and Justice, Service to Community, 2001
COURSES OFFERED
EXE 364:  Educating Students with Severe Disabilities
EXE 500: Individuals with Special Needs
EXE 520:  Curriculum for Students with Severe Disabilities
TEACHING & RESEARCH INTERESTS & EXPERTISE
Education and advocacy for students with severe disabilities
Transition of students with severe disabilities
CURRENT COLLABORATIVE SERVICE & INVOLVEMENT
Founder and Co-Advisor (2001-present). Best Buddies, Buffalo State Chapter. Buffalo, NY.
Co-Founder and Campus Liaison (2001-present). College Based Transition Program, Buffalo State. Buffalo, NY.
Advisor (2001-2012). Student Council on Exceptional Children, Buffalo State College. Buffalo, NY.
Founder, Co-Chair, and Board Member (1994-present). Not-for Profit Organizations: Hand in Hand. Buffalo, NY.
SELECTED PUBLICATIONS
Sommerstein, M., Sommerstein, L., Sommerstein, R., & Sommerstein, D. (2014). Forty years of living and thriving with disabilities:  Perceptions of a self-advocate and her family.  In M. Agran, F. Brown, C. Hughes, C. Quirk, & D. Ryndak, (Eds.) Equity and full participation for individuals with severe disabilities: A vision for the future. Baltimore:  Brookes Publishing Co.